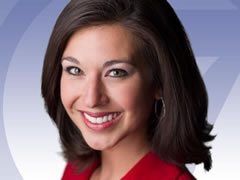 Rick is the real deal. This isn't just a job for Rick, he really cares. Exploring opportunities and negotiating a deal can be a stressful process, but Rick provides excellent insight and guidance. For me, that proved to be much more work than either of us expected.
I've never worked with an agent and I decided to hire Rick for what I thought would be a straight-forward contract renewal, but  turned into a 6-month cross-country journey that ended with a dream job opportunity.  Rick's professionalism and expertise, from what to put on the resume tape to negotiating salary, has been invaluable.
He understands the business. He has good relationships with news managers. He knows how to make sure his clients shine.
I consider Rick an ally and a friend, and I can't thank him enough for his time and hard work to help me push past my own expectations of what's possible. His fees are more than fair, and the value of what he provides is truly priceless!
Social Share